"Our job is to help our clients succeed."
Focus on what makes your business unique, let us handle the rest.
We offer multiple services to meet the unique needs of our clients, from large firms to small business.  We allow you to focus on what makes your business unique and we can handle the rest.
The ExcellonHR portfolio of HR services is designed to allow firms like Certified Public Accountants, Insurance Brokers, Outsourced CFOs, Payroll Providers and Staffing Agencies to provide an unprecedented depth of HR services without the need to employ costly full time HR consultants.
AxionHR is designed for small businesses.  If you've struggled with finding fast, reliable and affordable HR support for your organization, you've likely tried many options: online forums, pricey consultants or even employee leasing. AxionHR is different – it's a comprehensive suite of services that provides you with the tools and most importantly the access to live experts to better mange your company's HR challenges.
HR Pros Human Capital Management solution – ExcellonHCM helps firms measure and predict employee performance, improve employee selection and reduce costly turnover.
Available in two levels, Access or Strategic, these programs allow companies to focus on running their business while improving compliance and organizational performance.
Many of HR Pros' services are built around a comprehensive HR help desk. Your employees or customers are able to speak directly with highly qualified Senior HR consultants. Our consultants are able to rapidly provide assistance on a broad array of HR, Benefits and Safety issues.
We offer various training programs including HR Boot Camps, Webinars, and continuing education.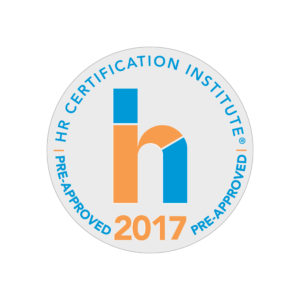 Most events are pre-approved for Recertification Credit Hours with HRCI.
View our upcoming events here.
WHAT OUR CUSTOMERS SAY ABOUT US
As a construction company who grew very quickly, we were lost in knowing what regulations applied to us. Making the decision to work with HR Pros was one of the best decisions we've ever made – HR Pros knows both our company and our industry and as soon as a new regulation is passed they let us know how it affects our company. We recently passed a DOL audit with no violations, and that never would have happened if we had not had HR Pros and Chris as resources.
Your guidance in helping us be compliant was so needed.  I was grateful to find a company that works to doing the right thing – legally, for our company, and for our employees.  You would be very valuable to business owners everywhere.
I brought Chris Brown in to assess the situation, streamline and redesign the policies and processes, and ensure we were in compliance and set up for growth.  Chris helped us do everything above and more. He's extremely knowledgeable about HR law, is a good listener and presenter, is adaptive to different personalities and cultures, is fast and responsive, and is very easy to work with. I came into this role with very little HR experience. 
Comprehensive Business Solutions
Focus on what makes your business unique, let us do the rest.